Putting the Personal Back in Personal Finance
Detailed Attention to Your Finances
Personal finances should be just that – personal. After all, every client's financial situation and goals are different.
I became a financial advisor to deliver professional advice with a personal touch. Rather than offer cookie-cutter solutions that work for no one, my recommendations are always tailored to the individual and their loved ones.
I believe that exceeding client expectations is not only my duty, but a key to my success. In order to continue providing detailed, personal service in the future, I schedule no more than three client appointments each day. This ensures I have enough time to dedicate to my existing clients, and that I serve only those people who are a good fit for my services.
Lifelong resident of Central Pennsylvania
Hobbies include cooking and baking, skills I learned from summers with my grandmother
Penn State Nittany Lions and Pittsburgh Steelers, Pirates, and Penguins sports fan
Enjoy spending time outdoors and with my children Sofia, Jackson and Grayson
As a Certified Financial Fiduciary, I hold myself to the highest standard – the fiduciary standard. As a fiduciary, my recommendations are based solely on what's best for the client – not what's best for me. I'm bound to act in the client's best interests at all times.
As a reflection of this, I founded Happy Valley Financial Services on the four core values of integrity, flexibility, commitment, and care. These values guide my actions daily.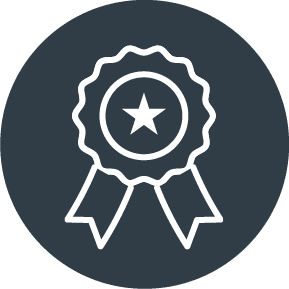 Integrity
I focus on doing things the proper way rather than the easy or expeditious way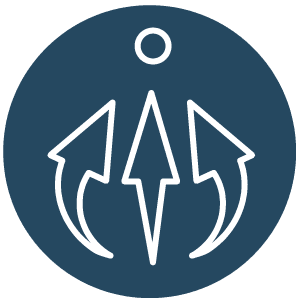 Flexibility
My ability to adapt to change allows me to quickly respond to my clients' dynamic needs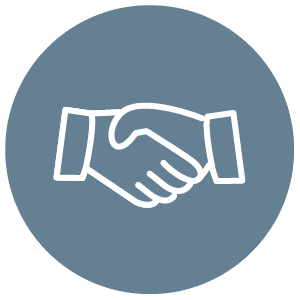 Commitment
I'm committed to working toward my clients' goals and providing first-rate results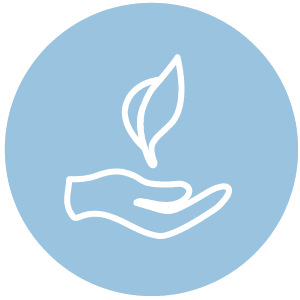 Care
I truly care and strive to develop personal relationships with my clients
Do you ever wish you had more time and money for the things in life that truly matter? If you're anything like many of my clients, your answer is likely a fatigued "yes!"
Many people come to me for help with their money, but I also assist them with their goals and aspirations. My mission is to help people free up their time and take control of their finances so they can do what they want, when they want to do it.
Don't get sidetracked by life's trivial tasks. Let me help take care of your finances so you can enjoy the moments that merit enjoying.
Personal Financial Planning
True comprehensive planning should be about the person – their hopes, goals, dreams, and concerns – and take into account their total financial picture. I specialize in helping my clients develop a comprehensive, personal plan that fits their needs and allows them to meet both short- and long-term goals. My consultative approach begins with learning about the client and what is important to them. Only after gaining a true understanding of who they are and what they want to accomplish can I tailor solutions to them.
Investment Management
Whereas financial planning looks at your total financial picture, investment management focuses primarily on your portfolio of securities and other assets. I help clients build broadly diversified portfolios based on their investment preferences and risk tolerance, and keep them up-to-date on market trends. I continually monitor not only the client's investments, but their changing financial situation to ensure they are always invested appropriately.
Insurance Planning
Carrying insurance is crucial, but it's even more important to carry the right type of insurance. Insurance planning helps protect you and your loved ones against life's unexpected events, such as accidents, illness, disability, and death. I help examine your current policies, identify gaps in coverage, and offer solutions that best suit you and your loved ones. You can't predict the unexpected, but together we will make sure you are protected should the unexpected happen.
Take control of your finances today.
Serving Clients Throughout Central Pennsylvania
My clients are all ages and come from different backgrounds. Many of them are police officers, university employees, families, and individuals who are a few years on either side of retirement. All of them have different financial needs and require individualized care and attention.
Law Enforcement
As a law enforcement officer, you look out for the wellbeing of others, but is anyone looking out for you? I am uniquely positioned to help law enforcement officers plan for their future, using the knowledge gained from growing up with a police officer father as well as several other family members in law enforcement. I work with law officers not only because I have a deep respect for their line of work, but because I have insights to give on their 457 or pension plans, and can share correct withdrawal strategies on qualified plan assets before age 59 1/2.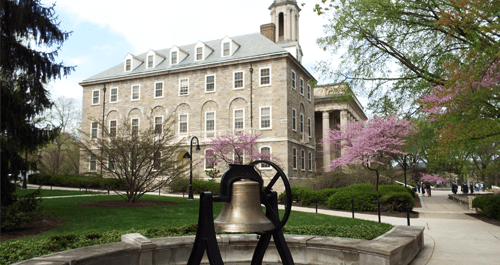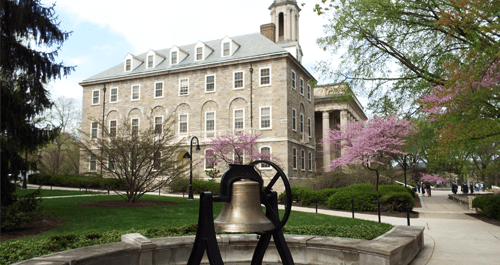 University Employees
If you're currently employed at Penn State University and have a TIAA-funded retirement plan, did you know you can take the plan and work with an advisor of your choice? With an office conveniently situated next to the university campus and parents who are Penn State employees, I have an intimate understanding of the various options and strategies designed to help university employees maximize their nest egg.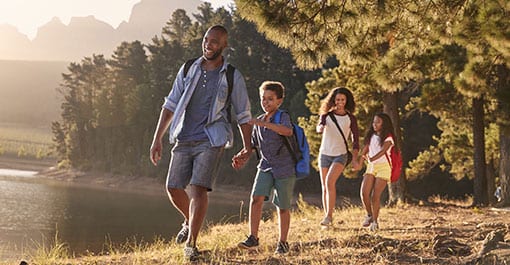 Families
As a father of three young children, I have a front row seat to the financial challenges families face today. And yet, many families do not have the large portfolio required to grab the attention of the traditional advisory firm, and thus run the risk of being underserved. Whether you have an eye toward specific financial goals – from buying a home to investing in a child's education – or would simply like to get on track toward your retirement, I can help you work toward your goals.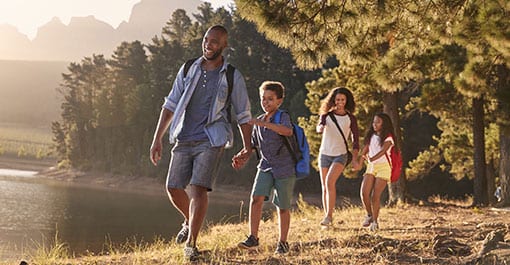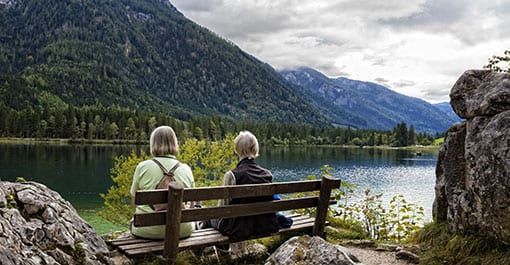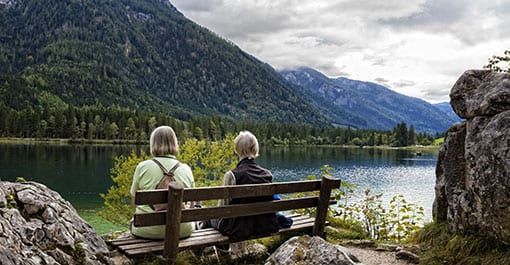 Retirees
Retirees are at a critical time in their financial life, as they are transitioning from wealth accumulation to the distribution phase. I often assist individuals who are beginning to think about retirement or have recently retired to identify sources of income, estimate expenses, and manage assets. My goal is to help retirees accomplish their vision of an ideal retirement and gain comfort knowing they won't outlive their assets.
Planning for retirement or some other savings objective?
Independence. Freedom. Control.
The bigger banks, insurance companies, and investment firms often equate to higher fees and fewer investment options. To many of them we're known by our account numbers, not by our names.
For me, making the decision to go independent and break free from a captive environment was an easy choice. Independence means not only freedom for how I run my business, but freedom for how I serve my clients. It means having no ties to corporate quotas and no proprietary products to sell.
Because I am not an employee of an investment or financial services firm, I have the freedom to choose who I do business with. I have chosen the following companies so that I can supply the top-notch products and services my clients require.
Cambridge Investment Group, Inc
Cambridge serves as my broker-dealer and Registered Investment Adviser. They are responsible for compliance oversight, processing transactions, and helping me stay compliant with securities laws. I chose Cambridge because of their reputation as an industry leader. To learn more about Cambridge visit click here. 
Fidelity Clearing and Custody Solutions®
As our custodian and clearing firm, FCCS is responsible for holding client assets, executing trades, and maintaining client accounts. FCCS is one of the largest clearing firms in the industry and gives me access to a wide range of products and services that can help serve the needs of my clients.
Third-party Resources
I've adopted multiple technologies to deliver a complete service experience. These technologies, such as eMoney and enhanced performance reports, allow me to serve clients anywhere.
Create an investment plan to achieve your goals.
New to Happy Valley Financial Services?
Let's Get Started.
Whether you are just starting to build your wealth, nearing retirement, or already retired, I would love the opportunity to help you realize your goals. Contact me today.
Subscribe to our newsletter.
Happy Valley Financial Services